Police: Resident shoots alleged home intruder | News
FAYETTEVILLE, Ga. -- A man shot an alleged home intruder four times in Fayetteville on Thursday.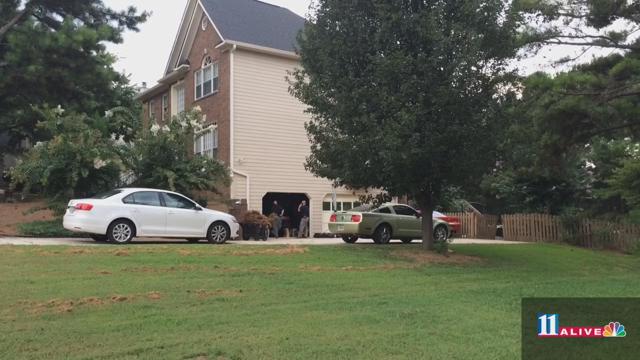 The incident happened just before 3 p.m. at a home on 130 Windridge Drive, in the Lakemont subdivision. A man in his 20s who lives there told police that he heard someone trying to break into his home.  When he went to investigate, he said he was able to see that a man was in the garage holding a gun.  According to police, the resident said that's when he went upstairs and got his own gun, and when he came back downstairs, the man was breaking through a window at the rear of the house.
"The suspect came in through the window with a gun, and the resident here shot him," said Fayetteville Police Lt. Mike Whitlow.  "He was shot four times."
The suspect, also in his 20s, was transported to Grady Memorial Hospital and was listed in critical condition. 
"The resident was not injured," said Lt. Whitlow.  "Of course, he's in shock from the incident, [this] extremely traumatic incident."
Lt. Whitlow said investigators are trying to figure out why the man picked that particular house, and what his motive was.
"Not sure why he came in," Lt. Whitlow said.  "That's why we're calling it an armed intrusion at this point.  We don't know if it was a burglary.  We don't know if it was a home invasion.  We don't know what the intent was.  We just know that he was not legally here, [was not] supposed to be here, was not legally supposed to be in that house."
Whitlow said a friend of the resident was the only other person in the house at the time of the intrusion and shooting. 
As of late Thursday night, investigators were still at the house collecting evidence to try to confirm key details about exactly what happened.